overview.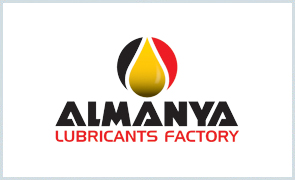 Almanya Lubricants Factory is committed to provide best quality lubricants products for the most competitive prices.
From Fully Synthetic Oils to Semi Synthetic Oils, Diesel Engine Oil Multi
Grade, Mono Grade Diesel Engine Oil, Gear Oil, Transmission Oil, Marine Oil, A.T.F, Turbine Oil, Hydraulic Oil, Compressor Oil, Heavy Duty EP Gear Oil, General Purpose Oil, 2 Stroke OutBoard Engine Oil, 2 Stroke OnBoard Engine Oil, Mono Grade Gasoline Engine Oil, Brake Fluid, Gasoline Engine Oil Multi Grade, Almanya Lubricants Factory offers a wide range of quality product offering that covers a wide range of lubricants usage.